I'm on my way to Las Vegas with my son to be part of the premier public viewing of my latest video, "Hear Me! People with Developmental Disabilities Speak Out".
It all started a year ago when Sherry Manning and Kari Horn from the Nevada Governor's Council on Developmental Disabilities contacted me with an idea for another video to increase public awareness about issues people with developmental disabilities typically face day to day. We created a short music video a few years ago, "Let's Build a World for Us All", and they wanted to expand their message through another video.
Because I have a young adult son with Down syndrome, I knew this was a huge opportunity to pair a big passion with my video expertise. My initial inspiration came from a video series at BBC Three, "Things Not to Say to…" I loved the raw humor, simple setting and bold messages captured in each episode and wanted to bring some of that to our video.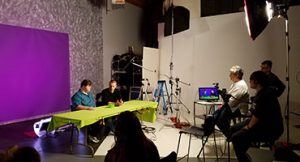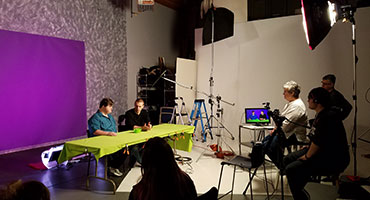 So one day last winter, seven Nevadan's with varying developmental disabilities (including my son) came together at Digiman Studio in Reno, Nevada to talk about their lives, their experiences  and their dreams for the future. The result is an incredible collection of inspirational stories.
"Hear Me! People with Developmental Disabilities Speak Out" is a powerful, uncensored and in-depth conversation with Jacob, Ian, Kailin, Russell, Jonah, Stephen and Santa as they share stigmas they encounter every day, as well as their key relationships, experiences with education, and unique pathways to employment.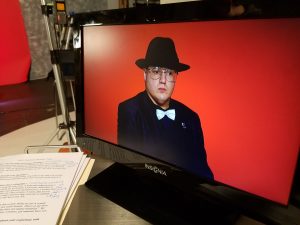 I usually work with entrepreneurs and nonprofits just like you, but this was a project I couldn't pass up! People always talk about WHY they do what they do and that giving back and being part of something that is bigger than them is SO important…well, this was my chance!
And now I have the opportunity to experience the unveiling of my work with my son by my side! What an honor. In fact, he is SO excited he wanted to introduce the video and tell everyone just how proud he was of me, but I stopped him and told him he probably won't be able to do that because the presentation is during a big dinner at a conference. Then I thought, "Why not?" He has a dream, who am I to squash it?
What's YOUR dream for your organization? Think about a time when you or someone else stopped you from reaching for that dream?
I don't want that to happen to you ever again! I personally know the difference that video makes, not just in our businesses, but the impact it makes on the world.
Isn't it time YOU started sharing your brilliance in a much bigger way?
Let me be your guide. Let's chat on the phone or on Zoom to see what type of video would be best for you in sharing your message with the world.
Stop hiding and start shining online! Schedule your call now!